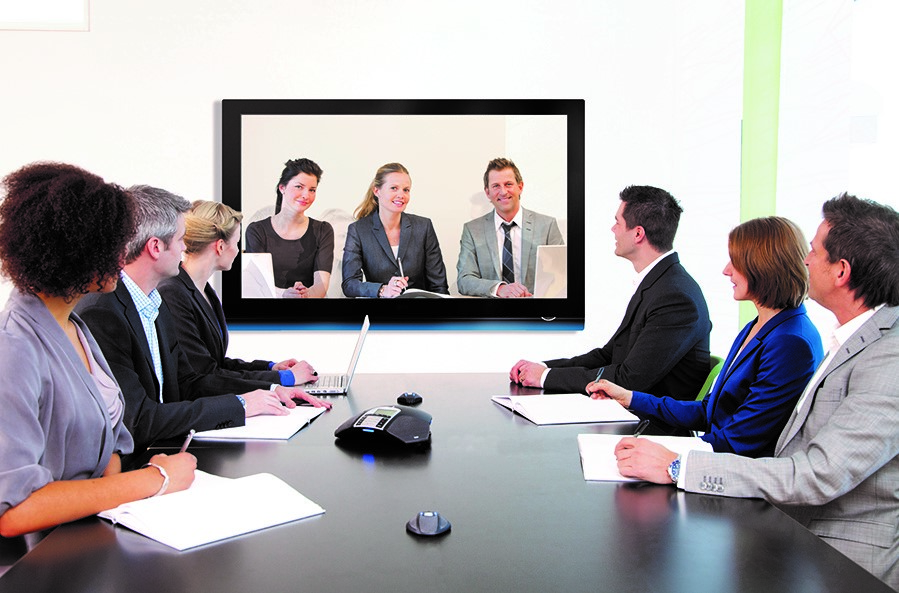 Client Challenge
A large local construction company wanted to acquire and install HD quality video communication equipment. With branches scattered around the country, the company required a more sophisticated and coordinated conferencing system than the one that they had in place.  To address the growing needs of the company, the president decided that they should invest in new technology infrastructure, but was unfamiliar with the variety of products available in the marketplace.  Realizing that he needed the guidance of a professional technology firm, he chose AlfeNet Consulting due to their competitive pricing for top-of-the-line equipment, their speedy installations, and the thoroughness of their maintenance system.
AlfeNet Solution
AlfeNet personnel visited the client on location and assessed their needs.  After an in-depth discussion during which the client made clear their expectations, a search for the appropriate equipment was undertaken.  Finding the right product, negotiating the best price for the client and installing the equipment was all done with dispatch.  The management was then instructed on how to use the equipment in the new conference room. The final step was to negotiate maintenance agreement that was premised on work performed on an as-needed basis with no remote monitoring.
Solution Highlights
Researched what equipment would best meet the criteria developed during discussions with the company executives
Sought out equipment that would meet company requirements for the best price without sacrificing quality
Provided training for company personell on how to use the equipment
Created a strategy to provide maintenance and repair of equipment
Measurable Business Results
Alfenet delivered significant and measurable results to the client by conducting thorough  research for purchase of a new system at a favorable price, as well as installing and training staff in a short time period without interrupting the client's regular business routine.
Equipment used
Hardware:
Cisco HD web camera – business quality
LCD Professional Series LCD 100L Pro 50"
LCD flat panel display (FullHD)
Audio conferencing kit
Wall mounting bracket
Video conference PC
HDMI cable
Cat6e wire 50 ft
Software:
Cisco WebEx Meeting Center
Licensing:
Cisco WebEx Meeting Center – Annual Subscription (1 year license)
Highlights of Results
Identified conferencing equipment capable of delivering 100% functionality required by the client
Fast and effective training enabled the conference room to be utilized immediately
Identified significant annual cost savings by devising optimal strategies for using the conferencing system
Due to Alfenet's expertise and efficiency, it address the client's needs in a short period of time