Hosted Services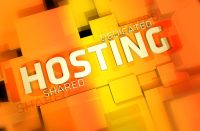 Using hosted services is a logical and common way of keeping your data safe. If you want to ensure uninterrupted and continuous service and make certain your data is not lost with crashing computers or more serious disasters, you want to store it outside of your office or house. When hosting your information on a distant server you can access it anytime and freely administer it. Additionally you can access the files from anywhere, as long as you have access to internet.
AlfeNet hosting
We offer Hosted services at data centers in New York. AlfeNet hosted service provider owns and oversees infrastructure, software and administrative tasks. In addition it makes the system available to clients over the secure connection Internet.  Hosted services consists of three main factors software as a service (SaaS), platform as a service (PaaS) and infrastructure as a service (IaaS). These three elements tie in together to enhance software and network capacity, but also improve efficiency of hardware, storage, networking components and servers.
Classification of hosted services
Services hosting may be provided on a dedicated, semi-dedicated, virtual or shared-service model. Dedicated hosting environment is when the service provider reserves servers for each client and server resources are not shared. In shared hosting (one of the most popular forms of web hosting), services are provided to more than one client from pooled resources and charged for on a per-use basis. Finally, in virtual server hosting, physical server is divided into single, virtual server for each client with implementation of a separate operating system for each user.  Hosted services are essentially the same thing as cloud services. Consult with AlfeNet which hosting is appropriate for your company.