Data Recovery by certified specialists in New York
Our strength is latest technology and an extensive experience in data recovery services. Data Recovery is our daily routine. We offer professional Hard Drive Data Recovery and recovery of hard drive failure including read/write operations head crashes, electronic board damage vibration or drop damage. Here is a list of data recovery we work with:
Hard Drive
Tape
USB and Digital Media Recovery
Solid-State Drive Data Recovery
Apple Mac Recovery
Raid Data Recovery
NAS/SAN
Server Recovery
VMware Recovery
SQL Server Recovery
Exchange Server Recovery
External Hard Drive Recovery
Laptop Recovery
Desktop Recovery
Database Recovery
File Recovery
Emergency Data Recovery
Encrypted Recovery
Crypto Virus
Why AlfeNet for Data Recovery?
Most of the recovery is done within 24 hours right here in New York. You don't have to ship drive to avoid necessary vibration and prevent even more damage. We can pickup drive or you may bring it to our location during business hours.
We Providing Data Recovery since 1999. That's 17 year of data recovery experience. We have seen a lot of damages. Water and Fire Damaged equipment, Driven over laptops, laptops soaked in alcohol, etc. Yes, alot of things that happened during the accident or just by will of God. In most cases we can help. In some cases data is not recoverable.
Talk to us
. We will try our best to help you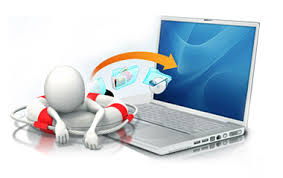 Laptop Data Recovery
We provide information recovery from Lenovo, Dell, Toshiba, HP and Macbook
Desktop Data Recovery
We retrieve data from desktops and workstations as well as from Lenovo, Dell, HP and Mac.
SSD – Solid State Drive Data Recovery
SSD retrieval of information can be challenging to recover. Not an Easy Task. AlfeNet experts however, in most cases, can recover data from SSD Drives.
Contact us Now
Ask for Free Diagnostic
Contact us and we will gladly give you our best options on data recovery. Ask about free diagnostic of your hard-drive or server.
raid 5
Contact us Now