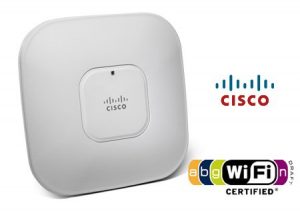 Client Challenge
A large size company had a conference hall that could accommodate 300+ guests but could only provide wifi service for up to 20 users.  They had an urgent need to upgrade their system so as to provide all their  guests with fast and reliable internet access.
AlfeNet Solution
The solution created by Alfenet Consulting, Inc. was to install the Cloud Managed Access Points system. Our technicians installed a secure and scalable cloud network suitable for multiple users.  We set up time policy, created multiple groups with permissions to access, and guest accounts for public usage.  We created monitoring reports for management and established web filtering for all users, with web quality filters for students. We implemented a maintenance package on an as-needed basis for both hardware and software.
Solution Highlights
Complex and effective solution to accommodate the client's needs
Significantly upgraded wifi speed and availability for multiple users
Undertook detailed research to locate equipment best suited for the situation at a favorable price
Provided training for the staff for how to use the quipment
Developed a strategy to provide reliable maintenance of the equipment
Measurable Business Results
AlfeNet outfitted the client with the latest technology which improved internet access for their customers and students. The new equipment saved money in the long run, since less had to be spent on maintenance and technical support.
Equipment used for wireless access points
Hardware:
Meraki MR18 Cloud Managed AP
MR32 Cloud-Managed 802.11ac Access Point
Meraki 802.3at PoE Injector (US)
MR72 Cloud-Managed 802.11ac Outdoor AP
Meraki Dual Band Omni Antennas
Software and Licensing:
Meraki MR Ent License 3 Years
Highlights of Results
Faster connections, greater user capacity,  more coverage, and fewer support calls
The system is a 100% cloud-managed system via the intuitive, browser-based Meraki Dashboard, and includes a rich, out-of-the-box feature set without additional cost or complexity
The MR18's firmware is always kept up to date from the cloud. New features, bug fixes, and enhancements are delivered seamlessly over the web, meaning manual software updates do not have to be downloaded and there are no missing security patches to worry about.
The MR18 is managed via the Meraki cloud, with an intuitive browser-based interface that lets you get up and running quickly without training or certifications
Since MR18 is self-configuring and managed over the web, it can even be deployed at a remote location without on-site IT staff.
Quick execution of the project to respond and solve the clients urgent needs