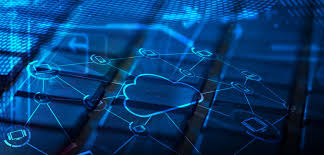 VMware Virtualization Services
AlfeNet is a VMware certified partner. VMware reduces your x86 server costs by at least 50%. Guaranteed. Reduce your x86 server costs by at least 50% compared to your existing hardware infrastructure by using VMware. AlfeNet will provide assessment, architecture, and deployment services to enable you to achieve this cost reduction or you do not pay*.
Don't let server sprawl and platform dependencies prevent your organization from achieving its goals. Take control of your IT infrastructure with AlfeNet's VMware Solutions. Cut capital and operating costs while increasing IT service delivery without being locked into limited choices of operating systems, applications, and hardware.
Reduce hardware and operating costs by as much as 50% and energy costs by 80%, saving more than $3,000 per year for every server workload virtualized
Reduce the time it takes to provision new servers by up to 70%.
Decrease downtime and improve reliability with business continuity and built-in data disaster recovery.
Deliver IT services on-demand now and in the future, independent of hardware, OS, application or infrastructure providers.
Reduce Costs by Consolidating Hardware & Increasing Server Utilization
By consolidating your server hardware with VMware vSphere, the most robust software suite in the industry for server consolidation, your organization can:
Increase utilization of existing hardware from 5-15% up to 80%.
Reduce hardware requirements by a 10:1 ratio or better.
Our Professional Services team can help you assess your IT environment to identify consolidation candidates and to calculate the potential savings from using virtualization.
Manage Your Virtual Infrastructure from a Single Point of Control.
While most vendors offer only single-point solutions for server virtualization, VMware gives you the power to manage an entire virtual infrastructure from a single point of control. Using the production-proven VMware vSphere, your organization can:
Accelerate provisioning time by 50-70%
Manage virtual machines from a central location
Monitor the performance of virtual machines and their hosts
These and other benefits have enabled more than 85% of our customers to use VMware virtual machines in production environments for a wide range of applications.
Automate your Virtual Infrastructure for Peak Performance
Deliver levels of performance, scalability and availability that are not possible with a physical infrastructure. Using VMware vCenter Server in combination with VMware vMotion and VMware DRS (Distributed Resource Scheduler), your organization will be able to:
Avoid planned downtime with live migration of virtual machines
Enable dynamic policy-based allocation of IT resources with automated load balancing
Eliminate many repetitive configuration and maintenance tasks
Desktop Virtualization Services
AlfeNet can help increase flexibility, enabling your users to work from anywhere on any device. Improve business agility and the ability to quickly deliver IT to new employees, remote offices, or recently acquired companies. Free up valuable IT resources to focus on growing your business vs. managing your desktops.
Desktop virtualization typically involves running virtual machines on a hypervisor in a datacenter, instead of running individual desktops at the client device level. The centralized nature allows users to access their data and applications from almost any remote device (e.g.. desktop, laptop, tablet, smartphone, etc.). This helps your IT department to:
Maintain corporate compliance.
Quickly add new users profiles to the network.
Address corporate security and user storage concerns.
AlfeNet makes the implementation of desktop virtualization faster, easier and more cost effective!
Our hosted virtual desktop platform provides you the flexibility of managed cloud services to give you the control you desire while lowering your capital investment costs. With the AlfeNet's desktop virtualization services, your new infrastructure can scale as your business grows and is backed by a 1-hour hardware replacement service level guarantee, resulting in less downtime and more employee productivity for you.
Alfenet offers:
Data center, network, and device layer management.
24x7x365 live support.
Tools to remotely manage your environment.
Industry-leading service level guarantees.
Application Virtualization
How can you efficiently and quickly make hundreds—or thousands—of applications ready for virtual platforms? What applications are suitable for virtualization? How much time will it take and what is the cost involved? And if something goes wrong with an application, how do you troubleshoot? Let it all be taken care by AlfeNet's professional application virtualization team.
The right virtualization strategy can take you from static infrastructure silos to an automated IT service delivery platform. AlfeNet has the solution you need to virtualize with confidence. Through our consultation and professional support, you can be able to:
Decide what applications are suitable for virtualization.
Convert multiple MSIs and legacy installers to virtual formats.
Reduce the time and manual effort involved in application virtualization.
Automate virtualization packaging and conversion to Microsoft App-V and VMware.
Streamline the application virtualization process.
Manage your growing number of deployment types.
For more information on our application virtualization services in New York City and across the country, please contact us directly and we will be glad to assist you.
For Infrastructure & Operations Professionals
Executive Summary
New York City is one of the most popular cities in the United States for colocation and other data center
services, with more than 40 wholesale and retail colocation providers in the metropolitan area. Forrester
estimates that there are more than 2 million square feet of leasable data center space in the greater New
York City metropolitan area, yet much of it within the city limits is already at full capacity. The result is
that many firms are exploring options in the New Jersey area, where costs are lower, resources are more
abundant, and New York City is only a few miles away.
Despite Risks and Costs, Many flock To NYC for Colocation despite high prices and higher risks, New York City (NYC) remains one of the most popular cities in the US for colocation. Why is this? One of the main reasons is that despite the risks, companies still prefer to colocate their primary or secondary data center in the same city as their corporate headquarters. NYC is the commercial capital of the US, which has created tremendous demand for data center space for both US and globally headquartered companies. In addition, NYC is a major network peering point for connections with Europe. Just as Miami is the US's network gateway to South America and the Caribbean, NYC is a gateway to Europe. Spoiled For Choice Of Vendors, But Short On Space And Power In The City Although there are almost 40 providers of colocation in the greater NYC metropolitan area, organizations interested in colocating data centers in the region will still find their options limited. Why? Because NYC is one of the most constrained areas for space and power in the US. The US Department of Energy has identified the NYC metropolitan area as being critically congested and getting worse.1 Power requirements are growing in the NYC metropolitan area by about 1.7% per year, meaning that the city will need to add (or gain access to) between 6,000 and 7,000 MW of electricity resources over the next two decades.2 Not only is power limited, but it's also expensive. As of March 2009, the average industrial power rate in New York state is 11.09 cents per Kwh, and in New Jersey it's 9.52 cents per Kwh. Compared with the national average of 6.84 cents per Kwh, power costs in the NYC metro area can be as much as 60% higher. Not only is power scarce and pricey, but space is as well. In the most densely populated region of the US, the demand for residential, office, and retail space has made industrial-class space very costly. As with power, space in the NYC metropolitan area becomes more abundant the further you travel from the city (see Figure 2). As facilities have been filling up within the city limits, colocation companies and end users have been looking at facilities in nearby cities in New Jersey. In recent years, cities such as Weehawken (about three miles from NYC), Secaucus (about six miles from NYC), and Newark (about 13 miles from NYC) have become important data center hubs.
Facility Highlights
NYC Colocation Specials

1 Mbps to 10 Gbps bandwidth
Low latency Tier 1 bandwidth
Fiber optic or ethernet
Half- and full-cabinet space
Direct flow cooling system
Redundant battery & generator
Security codes and locks
24×7 surveillance video
Global Crossing Bandwidth
Remote Reboot Ports available

Quarter Cabinet Space
5 amps power
5Mbps Bandwidth
32 IP Addresses
$499/month
| Half Cabinet Space | Full Cabinet Space |
| --- | --- |
| 10 amps power | 20 amps power |
| 10Mbps Bandwidth | 10Mbps Bandwidth |
| 64 IP Addresses | 128 IP Addresses |
| $899/month + $599 Install Fee | $1599/month + $1499 Install Fee |
| Half Cabinet Space | Full Cabinet Space |