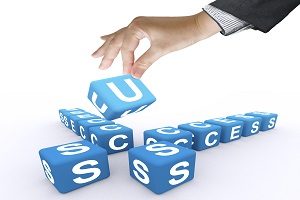 Our Goals
From private companies to public and non-profit organizations, all of our clients are different, with unique IT requirement and budgets. That's why our solutions are tailored to each client. Custom IT solution will help your business to grow. Our goals are to protect your digital business, transform your technological infrastructure and always keep it up to date, enforce data driven environment and finally enable workplace productivity.
Dun and Bradstreet Evaluation and How We Track Success
Since we are data oriented we wanted to translate clients satisfaction into numbers and graphs. For that reason we asked a Duns and Bradstreet to conduct a survey among our customers and find out how we are doing. The questionnaire was prepared without our involvement by D&B, our clients answered it anonymously and forwarded it back to D&B. The results were more than satisfactory.
The ratings that you see below are based on feedback from received from customers in the last 12 months. For each of the survey questions, the responses, which were provided on a 0-10 scale, are categorized as "positive" (9-10), or "negative" (0 to 4). All customer feedback is provided confidentially and individual responses are not disclosed.
As you can see on the graph below clients rated us in several categories and we scored 95% – 100% in every one of them. According to our customers you can count on us in terms of reliability, quality and customers support. We are highly responsive and communicate clearly the changes that need to be implemented and costs that comes with it.
Thank You!
AlfeNet staff would like to thank our clients for taking their time to fill out the survey. We know how busy you all are and yet you found a window in your schedule to do this for us. We greatly appreciate it! Another thank you is for choosing us as your IT department and staying with us for all these years. We work hard to meet the high standards of data security and compliance and are happy to see that our clients notice it. THANK YOU!