Partners – leading names in the field of Information Technology
Top quality service is what AlfeNet offers to clients, which is why we partner only with recognized and highly regarded IT manufacturers and distributors. To provide the best IT solutions we selected the following partners:
Cisco

AlfeNet is a certified partner with Cisco. To enhance our professional network solutions we make sure that all our technicians receive an up to date Cisco training, pass the exam and receive the proper certification. Therefore our staff is highly specialized in selecting, installing, and maintaining Cisco equipment.
Microsoft

AlfeNet Consulting is also a certified Microsoft partner. Every time there are updates to Microsoft products, technicians refresh their training and renew their certifications. Our competence and expertise in Microsoft products and technologies is a guarantee to you that you are getting the professional service you deserve.
VMware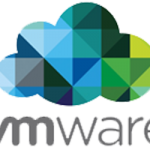 We are experts in establishing virtual infrastructure for various companies. AlfeNet believes that VM Ware is the most efficient and trustworthy solution to virtualize computing. Being partners with VM Ware offers our clients to be more profitable, agile and responsive.
Symantec

AlfeNet's secret weapon to keep our clients' network free of spyware and viruses is Symantec Endpoint Protection. Since maintenance and prevention are the key to retain every office workflow smooth and uninterrupted we chose the best partner to guard your fort – Symantec.
Dell EMC

To provide innovation to our clients AlfeNet partnered with Dell Emc. Together we identify new challenges and find best solutions. Through training ending with certification as well as hands on experience, AlfeNet offers qualified installation and maintenance of Dell EMC equipment.
Lenovo

AlfeNet is certified to distribute and repair Lenovo equipment. Since we are partners with Lenovo we can fix tablets, laptops or desktops under warranty. Because of the creativity of Lenovo designers and innovative style we teamed up with this technology mogul to offer their products to our clients.