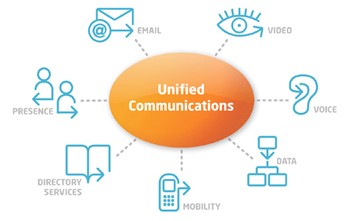 Client Challenge
A large sized company with an old style analog phone system with 18 incoming copper lines experienced  many dropped calls, static in the lines, and poor quality overall.  In addition there was a lack of up-to-date features such as call history and  caller ID.   Employees returning international calls resulted in exhorbitant bills.  Clients interacting with company personnel had difficulty making out what they were saying causing them frustration and dissatisfaction.
AlfeNet Solution
Alfenet Consulting, Inc. decided the best solution was to install the Cloud Managed Access Points system with 24 new phones.  We implemented webex meetings with 800 telephone numbers for conferencing with clients.  We also provided a maintenance package on an as-needed basis for both hardware and software.
Solution Highlights
Alfenet installed a modern telephone system with a phone directory for various departments, caller ID, intercom, conference room telephone system with extended microphones, which improved operational efficiency
Alfenet's solution enables employees to transfer calls to anyone else in the company, even if they are in another office, so that communications are seamless, and customers have ease of access to all employees in a single call.   This makes it more practical for the company to deploy workers in remote offices, giving them greater flexibility.
The new digital phone system provides clear call connection and no dropped calls which improved customer service and satisfaction
AlfeNet researched and determined which equipment would provide the best performance for the most attractive price
AlfeNet technicians trained the company staff on how to fully utilize the new equipment
AlfeNet developed a maintenance and repair plan to secure functionality of equipment and uninterrupted work flow in the office
Measurable Business Results
AlfeNet outfitted the client with the newest and most efficacious telephone system technology which provided the company with unified communications.  The new technology improved basic functionality, sound quality, conference capabilities with clients, and inter-connectivity between different departments.  This resulted in increased employee productivity, providing the company with a direct monetary benefit.  In addition it simplified interactions with customers, who no longer had to make multiple calls to different employees in different departments, enhancing their experience interacting with the company.   IP communication systems significantly decreases the time that employees spend trying to reach each other, thereby increasing the speed of task performance and decision making, especially when done in groups.   Research studies have shown that employees using these systems save 32 minutes a day on average by being able to reach other co-workers on the first attempt.  Overall they save 43 minutes a day on average because they can manage all e-mail, voicemail, and faxes from a single inbox.  Unified communications facilitate a leap in organizational efficiency, connectivity, and agility and improve responsiveness to customers while  generating cost savings, a trifecta of benefits.
Equipment used
Hardware:
Cisco 7975 IP Phones
Also Cisco 7937 Conference Room phones
And finally, Cisco 7925 wireless phones
Software and Licensing:
Cisco WebEx Meeting Center
Highlights of Results
Faster connections, greater user capacity, more coverage, and fewer support calls
Quick execution of the project due to speedy response to clients needs
Elimination of charges for moves, adds, and changes, voice and Web conferencing savings
Reduced maintenance costs
Reduced phone bills and, in some cases, fewer phone bills
Reduced IT network management requirements
Elimination of superfluous lines
Replacement of traditional analog intercom system