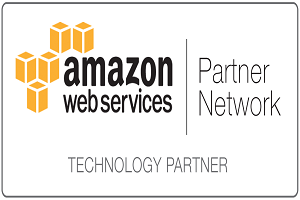 Client Challenge
A medium-size company with very outdated equipment suffered from slow performance and  random freezes causing crippling disruptions and dysfunction in the office.  Located in an industrial zone where interruptions in internet access and electrical power occurred frequently, they were also plagued by constant data loss, with negative repercussions on their bottom line.  Since the company already had an existing relationship with an IT consulting company they asked them for solution to their problems.  Unfortunately, the solution given was very expensive and beyond the means of the client so they decided to search for an alternative.  After reviewing the solution and budget proposed by AlfeNet Consulting, Inc. the client entered into a professional relationship with our company.
AlfeNet Solution
The Adaptive Security Virtual Appliance runs as a virtual machine inside a hypervisor in a virtual host. Most of the features that are supported on a physical ASA by Cisco software are supported on the virtual appliance as well, except for clustering and multiple contexts. The virtual appliance supports site-to-site VPN, remote-access VPN, and clientless VPN functionalities as supported by physical ASA devices.  AlfeNet suggested Amazon AWS Virtualization.
Solution Highlights
AlfeNet established the criteria for which equipment should be purchased based on discussions with company executives and undertook detailed research to determine   which equipment would best meet this criteria
AlfeNet sought out equipment for the best price without sacrifice of quality
AlfeNet organized and provided training for the staff in the use of the equipment
AlfeNet devised a workable and efficient plan to maintain the equipment
Measurable Business Results
AlfeNet delivered substantial and quantifiable results to the client by conducting a thorough product search, as well as installing a system and training staff in a short time without interrupting the client's regular business routine.
Equipment used
Hardware:
Cisco Adaptive Security Virtual Appliance (ASAv), ASAV10
Additionally, Cisco Adaptive Security Virtual Appliance (ASAv), ASAV5
Cisco ASA5506
Cisco Aironet 1850 Series Access Points
Finally, Cisco Catalyst 2960 POE Switch
Software and Licensing:
Cisco Virtual Appliance software
Cisco Smartnet L-ASAV10
Highlights of Results
Identified clients needs and proposed a workable cost-effective solution
Increased system functionality by at least 50% including the prevention of data loss
Improved ease of use of the technological systems in the office
Saved the customer money by only requiring them to pay for the compute power, storage, and other resources used over the course of time, with no long-term contracts binding them, and without imposing up-front costs and commitments.
Created a secure environment for data – AWS utilizes an end-to-end approach to secure and harden infrastructure, including physical, operational, and software measures