IT Technical support for New York businesses.
AlfeNet provides technical support for small business in New York since 1999. For seventeen years we serve companies in New York Tri-State Area. AlfeNet was founded with one thing in mind – provide IT consulting services to small and mid-size businesses in New York. Throughout years AlfeNet provides superior IT services to some of the leading companies in the fields of health-care, finance, logistic and non-profit, federal and state organizations including the Fortune 500 companies.
Our customers know that we strive to provide the best services and the most affordable solution. With our team of highly-trained Cisco, Microsoft, Red Hat certified engineers, we are able to deliver unmatched IT solutions topped with superior customer service and support. Since, majority of our customers are located in New York area we build state-of-the-art infrastructure at New York data center.
Real-time proactive monitoring helps us to provide immediate response to customer issues remotely or onsite. Real-time monitoring of network equipment insures good network health. Detailed logging provides unmatched response and greater up-time to our clients.
AlfeNet offers a range of solutions to assist companies in meeting complex e-mail requirements, including hosted services for e-mail filtering, encryption and archiving.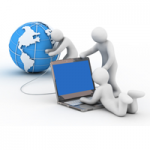 AlfeNet's advanced monitoring systems constantly check your server and services for uptime 24 hours a day, 7 days a week, 365 days a year. If a server or service problem or malfunction is detected, we proactively begin working to correct the issue and bring everything back online.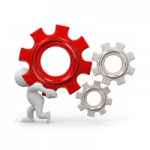 AlfeNet
offers repair services in New York . We service out-of-warranty repair for brands like Apple / Mac, Toshiba, IBM, Sony, HP, Compaq and all other major brands on a business to business basis.

wpalfe
How to avoid Ransom Cryptolocker Virus Ransom Cryptolocker Ransomware works became extremely common in the recent years. The easiest way to explain this malicious act is to draw you a [...]
wpalfe
"Just because you're paranoid doesn't mean they aren't after you" ― Joseph Heller   Data Encryption and Why Every Company Needs It Just like in private life we guard [...]
AlfeNet's Provides IT Services to Small and Midsize businesses since 1999. Can AlfeNet become your IT department!?... For over seventeen years AlfeNet demonstrated ability to get things done [...]
Client Challenge A large local non-profit company contacted AlfeNet Consulting, Inc. desperate for a solution to an  emergency situation. Over 60 computers in their office were infected with a virus.  Both of the two servers were down, work stations were non-responsive, and there was no access to company data over the network. Moreover the data was not backed up. AlfeNet Solution AlfeNet technicians worked [...]
Client Challenge A large local construction company wanted to acquire and install HD quality video communication equipment. With branches scattered around the country, the company required a more sophisticated and coordinated conferencing system than the one that they had in place.  To address the growing needs of the company, the president decided that they should invest in new technology infrastructure, but was unfamiliar with [...]
Client Challenge A medium-size company with very outdated equipment suffered from slow performance and  random freezes causing crippling disruptions and dysfunction in the office.  Located in an industrial zone where interruptions in internet access and electrical power occurred frequently, they were also plagued by constant data loss, with negative repercussions on their bottom line.  Since the company already had an existing relationship with an [...]