Technical support for small business in Brooklyn, New York
AlfeNet provides technical support for small business – Brooklyn, NY since 1999. For seventeen years we serve companies in New York Tri-State Area. AlfeNet was founded in with one service in mind – provide IT consulting services to small and mid-size businesses in New York. Throughout years AlfeNet provides superior IT services to some of the leading companies in the fields of health-care, finance, logistic and Non-profit, federal and state organizations including the Fortune 500 companies.
Our customers know that we strive to provide the best services and the most affordable solution. With our team of highly-trained Cisco, Microsoft, Red Hat certified engineers, we are able to deliver unmatched IT solutions topped with superior customer service and support. Since, majority of our customers are located in New York area we build state-of-the-art infrastructure at New York data center that is fully redundant with a remote backup. Real-time proactive monitoring helps us to provide immediate response to customer issues remotely or onsite. Real-time monitoring of servers and network health with detailed logging provides unmatched response and greater up-time to our clients.
AlfeNet offers a range of solutions to assist companies in meeting complex e-mail requirements, including hosted services for e-mail filtering, encryption and archiving.
AlfeNet's advanced monitoring systems constantly check your server and services for uptime 24 hours a day, 7 days a week, 365 days a year. If a server or service problem or malfunction is detected, we proactively begin working to correct the issue and bring everything back online.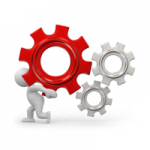 AlfeNet offers Lenovo Warranty repair services in New York . We also service out-of-warranty repair for brands like Apple / Mac, Toshiba, IBM, Sony, HP, Compaq and all other major brands.
There could be a case when your laptop gets stolen or you may leave it at some insecure place. Windows 10 has BitLocker Drive Encryption  If you have a Professional edition of Windows 10 installed on your PC, you can search for "BitLocker" in the Start menu and use the BitLocker control panel to enable it. If you upgraded for free from Windows 7 Professional [...]
Cisco UCSC-C220-M3S UCS Rack server replaces old HP DL380. Thank you for reliable work for three years. Bye-bye old server, HP DL380 served us over three years. Time to retire. The Cisco UCS C220 M3 Rack Server is designed for performance and density over a wide range of business workloads, from web serving to distributed database. The more benefits you realize from the Cisco [...]
From private companies to public and non-profit organisations, all of our clients are different, with unique IT requirement and budgets. That's why our solutions tailored to our client
Click edit button to change this code.